Back to Products & Services
Joint Expo Booth
Joint Expo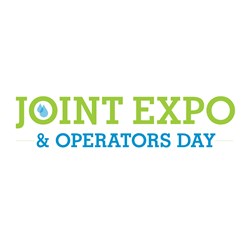 Joint Expo Booth Space Reservation - please select the total # of 10'x10' spaces you would like to reserve. If you purchase more than 12 booths, your space may not be contiguous.
You will need the following information to complete your booth space reservation.
booth upgrade - do you want an island or an end cap? You will need to add the Booth Upgrade item to your cart prior to check out as well.
promotional activities - will you participate in one of the Hall games (Scavenger Hunt or Poker Run) designed to attract attendees to your booth
sponsor - you will need to add the Mixer Sponsor and/or the Lanyard Sponsor item(s) to your cart prior to check out.
You will register staff working the booth after your booth space reservation is complete.
---