Michigan Section Annual Conference & Exhibits
September 12-15, 2023 | Port Huron, MI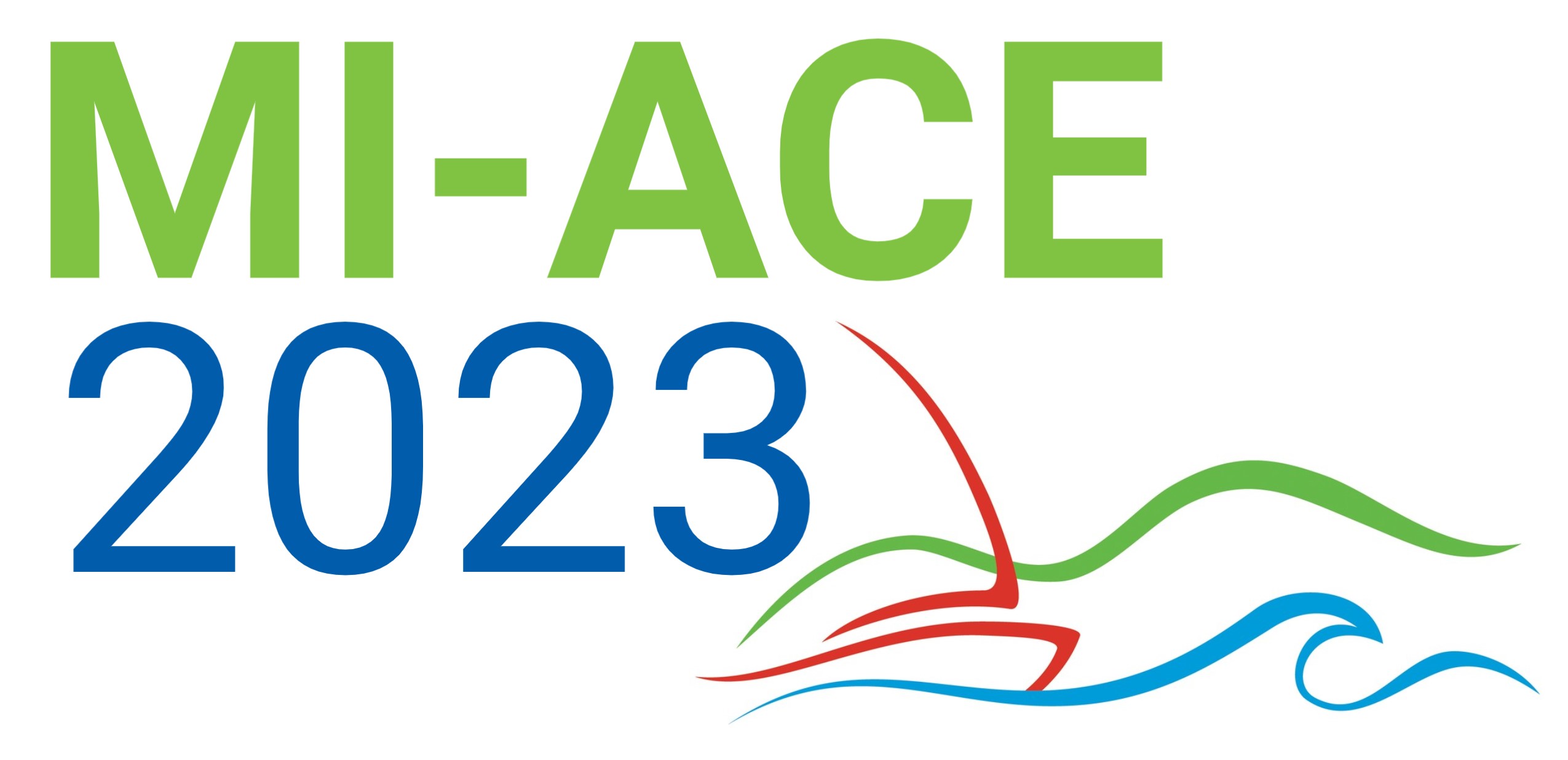 MI-AWWA's 85th Annual Conference & Exhibits (MI-ACE 2023) promises to be another fun and informative conference, chock full of great information to help you with the challenges you face every day. We look forward to welcoming you to the Blue Water Convention Center in Port Huron, this September!
Preregistration is now closed. On-site registration will be available.
Registration Fees
Registration Type

5/1-8/31

Member

5/1-8/31

Non-Member

Full Conference
Retiree
Small System

$420
$300
$300

$510
---
---

Full Conference Premium
includes meals
$600
$690

Speaker Full Conference
Speakers attending only the day on which
they speak receive complimentary registration
for that day.

Speaker Full Conference Premium
includes meals

$300

$475

$390

$565

Exhibit space
$650
$750

Exhibit space with conference upgrade

$750


$850


Additional registration options are available. Log in and see which registration is right for you. A late fee of $25 will be applied for registrations made after Aug 31.
Who Should Attend?
Directors, managers, superintendents, supervisors, engineers, and anyone with a career goal of being a leader in the water sector.
Attending Will Help You:
Connect with your fellow water professionals
Equip you with ideas to bring back to your team
Learn what's on the horizon for Michigan water professionals
Earn up to 1.6 CECs. (some credits may be earned online)
Top 10 reasons to attend MI-ACE 2023
1. Get inspired to innovate.
2. Increase your motivation to up your game.
3. Gain efficiencies in operations.
4. Collaborate through interactive discussions.
5. Hear about the latest trends.
6. Learn new approaches to today's biggest challenges.
7. Re-energize yourself and your team.
8. Visit a variety of consultants, manufacturers, and other supplies all in one place.
9. Earn continuing education credit and professional development hours.
10. Build your professional network.